Nine people were killed on Sunday when a simmering feud among rival biker gangs boiled over at a sports bar in Waco, Texas, resulting in gunfire and a full-blown battle in the parking lot, police said.
A Texas location of breastaurant Twin Peaks was home to a bloody and violent fight between rival biker gangs on Sunday. According to CNN, a brawl started within the restaurant involving punches, kicks, and eventually chains before it spilled out into Twin Peaks' parking lot. There things turned deadly, writes NBC. The bikers started fighting with brass knuckles, clubs, knives, and guns leaving the parking lot a "blood-streaked battleground." A police spokesperson notes that 192 people — from as many as five different gangs — were arrested and nine bikers lost their lives.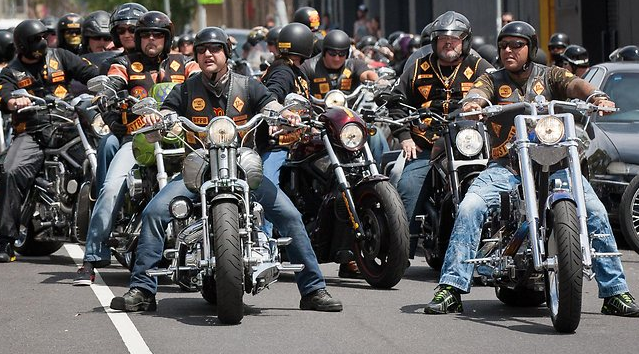 Vox notes that the police knew "some kind of incident was on the horizon," they just didn't realize how violent it would be. Waco Police Sgt. Patrick Swanton tells NBC that the fight "progressed very rapidly," and that he is "amazed" that no innocent civilians were injured or killed. Many civilians and employees of the restaurant took cover in the restaurant's freezer to avoid the shoot-out. Swanton notes that "this is the most violent and gruesome scene" that he has ever had to deal with.
When the bikers began shooting, officers moved in, some of them also discharging their weapons, the spokesman said in a televised press conference. When the shooting ended, bodies were scattered across two parking lots.
"These are very dangerous hostile biker gangs," Swanton said. "A lot of innocent people could have been injured today."