Aamir Khan recently had an amicable encounter with superstar Jackie Chan while in China. The perfectionist visited China for his well-received film PK. Aamir Khan's PK was premiered at the most respected Shanghai Art Center.
Coming back to his recent China visit, Aamir Khan said he was surrounded by screaming fans during his visit to the neighbouring nation. Aamir Khan says he was most surprised that he had such an up-to-date audience in China. "China was very exciting. Right from my arrival at the airport to my departure, I was surrounded by fans. That was the level of their enthusiasm."
The actor blushingly spoke about the much talked about kiss he received from a fan during his trip. "The fans were too excited and were at the airport as well. That's where all this kiss-wiss happened. They would wait at the hotel, whenever I would leave and return, there would be around 20-25 people around," he said.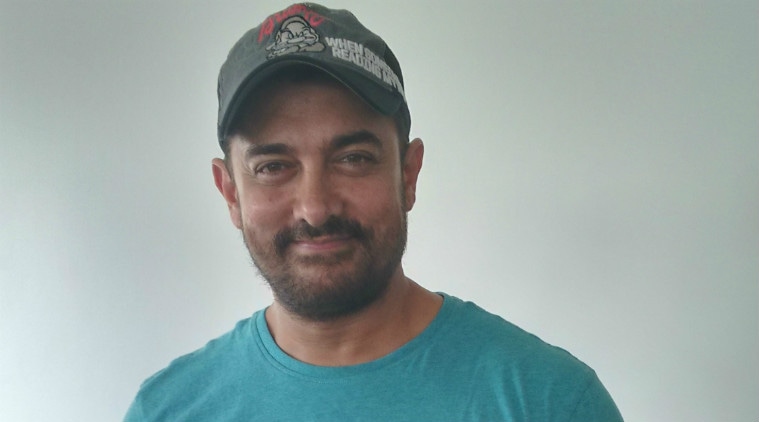 Aamir Khan also joked about wife Kiran's reaction to these kisses, "Luckily, Kiran was not there," he said with a laugh. "She is actually in Bangalore along with Azad for her mother's birthday. And this trip was too short, full of interviews and events, so Kiran said we'll go for a holiday another time."
"We had two 'PK' screenings – Shanghai and Beijing and they had travelled from different parts. They were quite crazy also like screaming, shouting and being how fans usually are. But, even the regular audience who I met outside these events had already seen the film on pirated sites. Now, when you watch a film on a pirated site, it means that you are actively searching out for those films. It's not landing in your lap and so requires a bit of effort. All of them (fans in China) have seen at least six films of mine – Lagaan, Ghajini, Rang De Basanti, Taare Zameen Par, 3 Idiots and Talaash to name a few. So, I was quite amazed because it shows they are really interested, said Aamir Khan, who was casually dressed in blue T shirt, track pants and baseball cap.
Join Free Chat Room to make New Friends
chat room